Chocolate & Chestnut Pots de Crème
Last week I got a pretty awesome gift, a pastry cookbook from close, yet ever so far, Lebanon. In her book, Sweet Levantine, Lara Ariss writes about baking with an emphasis on local ingredients, like olive oil, halva and mastic, which she combines in both her Middle Eastern recipes and her classic European recipes.
Pistachio Tiramisu
Last summer (can't believe it's winter already) I traveled to Sicily and came back home with one goal in mind: to recreate all the greenish desserts I enjoyed during my trip. I did not schlep back 4 kilos of the finest pistachios in the world for nothing. Toward the end of the trip, after a day of wandering through the alleyways of the city of Syracuse, I decided to give up dinner and just dive right into a cup of pistachio and ricotta tiramisu. I found paradise in a small cup.
Goat Milk Malabi
Canker sores can really ruin my week. For those of you who don't know what those are (I'm jealous) – they're little white sores that show up inside your mouth. They are the modern version of medieval torture.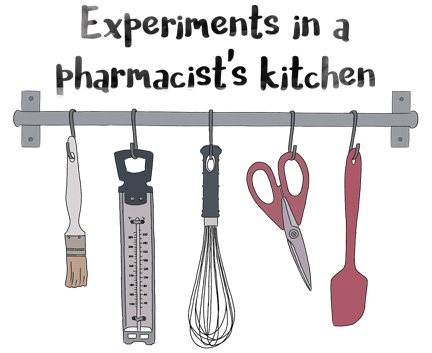 Search the blog
Get updates by email